Want to accelerate production and audience engagement ?
Discover how Salto, the VOD platform used by the television groups France Télévisions, TF1 and M6, has boosted its development and :
> Centralise and standardise the multitude of heterogeneous - and often unstructured - content that France Télévisions, TF1 and M6 supply to Salto
> Ensure compliance with legal constraints and editorial restrictions
> Provide Salto's business teams with a collaborative work tool, adapted to the specific needs of each team and allowing quick and relevant access to the valuable content of the Salto catalogue
Thanks to a cognitive Digital Asset Management platform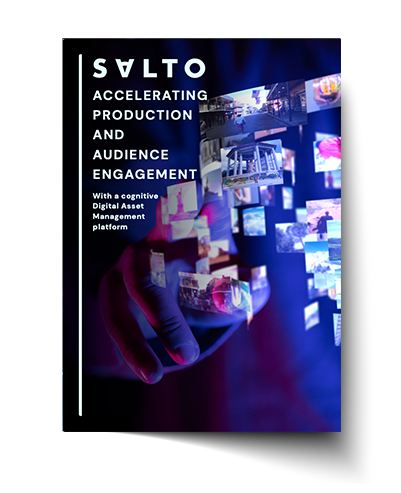 Who is Perfect Memory?
Perfect Memory is a next-generation tech provider that ensures everyone across every organisation can create maximum value from their data and multimedia assets, regardless of what form they are in or where they are stored.
Its advanced semantic AI platform collects, interprets, transforms and integrates any data and content in order to transform them into contextualised operational knowledge base.
Perfect Memory is able to tailor its interface to the specific search, classification and exploitation needs of each business category and gives access to uncover hidden knowledge and untapped sources of value thanks to a knowledge graph that can be accessed and leveraged by anyone in the company.